Enjoy your holiday in a quiet, peaceful environment, surrounded by the undisturbed nature.
The Gál farmhouse is located in Bugacpuszta, 35 km-s from Kecskemét to the South, near to the National Park of Kiskunság. The 500 acre farm is used for organic farming.
You'll find four double rooms, two bathrooms and a kitchen provided with all the necessary equipment in two separated farmhouses. In both houses tile stoves make you feel like home.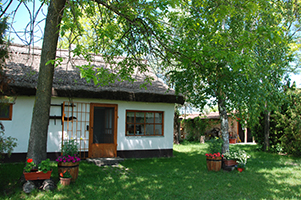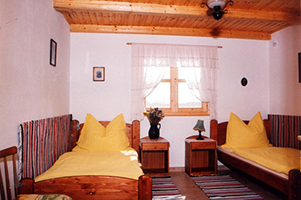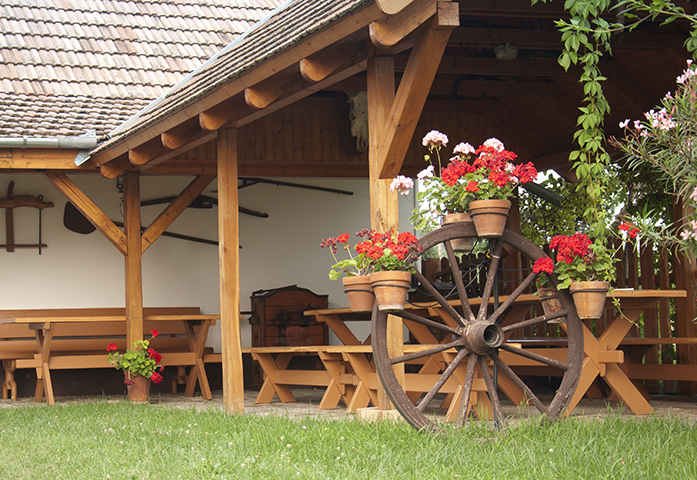 National Park of Kiskunság
Hungary's second largest national park was founded in 1975. The 130 000 acre territory is the natural habitat of many special European spieces.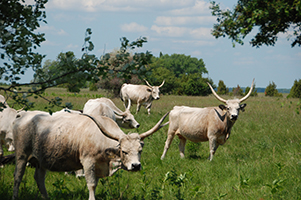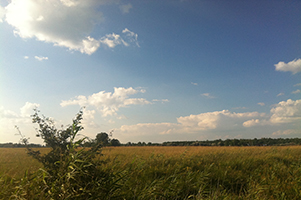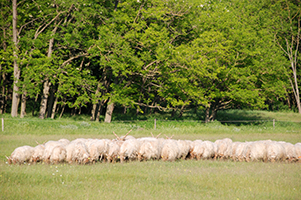 On our organic farm we raise traditional Hungarian species like grey neat, long-wooled sheep, Mangalitsa pig and poultry. Different species of forage and grain are also grown. We make home made goods like sausage and cold pressed oils e.g. organic camelina oil which is high of Omega-3.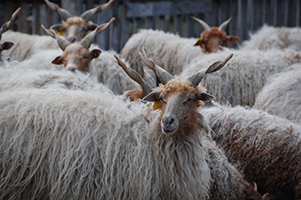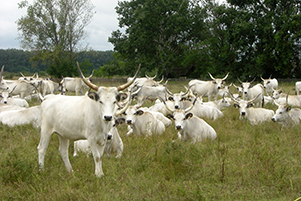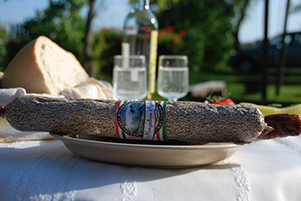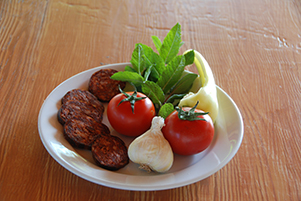 Visiting the organic farm
Our guests can get to know the traditional stock raising and the procedure of growing and processing forage.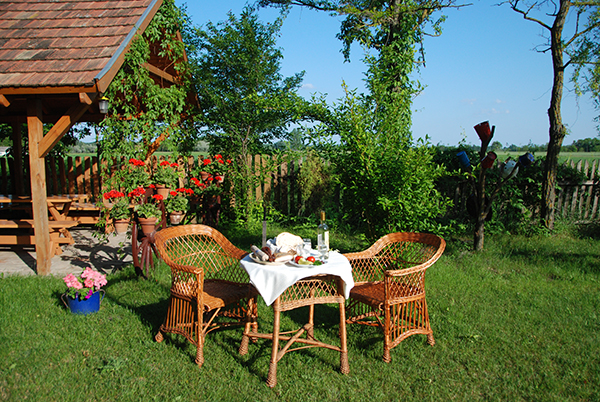 Home made picnic
We offer you a plate of home made food like salami, sausage made of Mangalitsa pig, long-wooled sheep or grey neat with vegetables and fresh bread. We can cook fresh, thick and spicy sheep stew if you wish.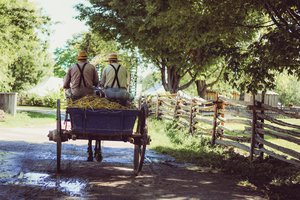 Carriage ride
Travelling on an old-styled horse carriage on the neverending plain is an unforgattable experience for adults and children as well.
Registration is needed for the programs.
Contact
Gál farmhouse
Bugac, Nagybugac 144., 6114 Hungary
Phone:
+36 30 68 00 638
e-mail: galtanya@galtanya.hu